The Benefits of Buying Used and Certified Pre-Owned Vehicles at Patriot Pryor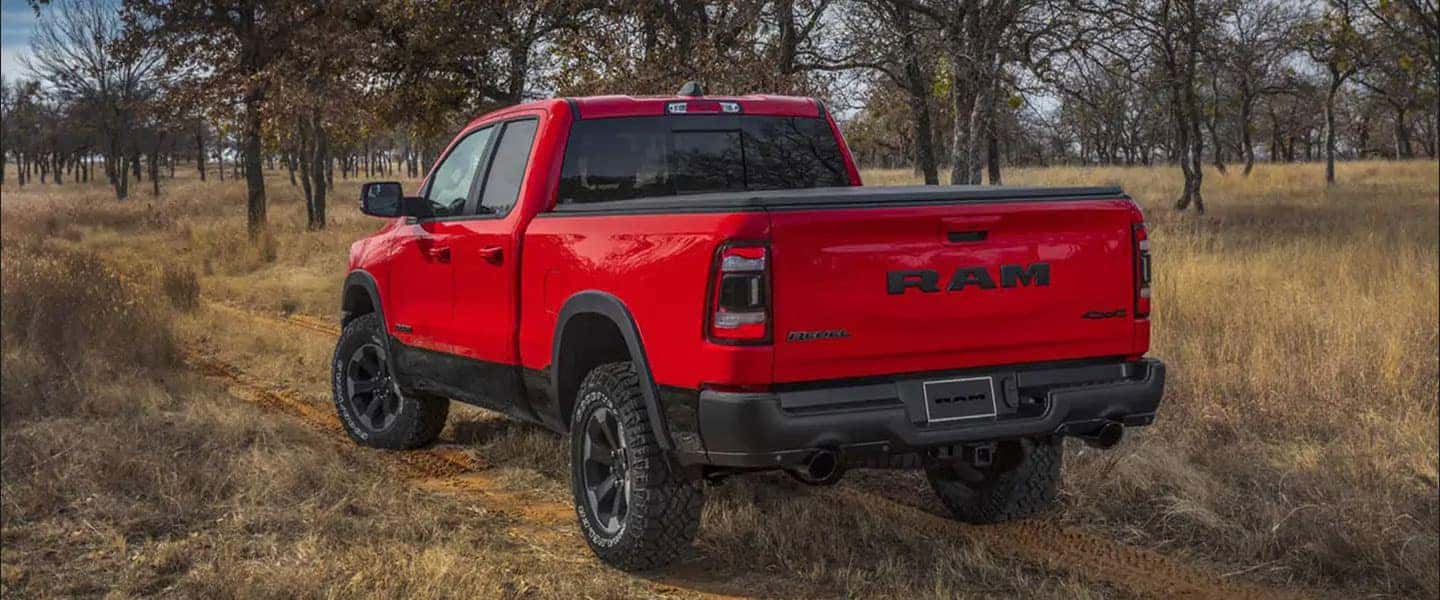 If you're considering buying a used car, it's beneficial to do your research beforehand. It's important to know the difference between used and certified pre-owned vehicles, though their names are similar, they are different and both have their benefits.
Buying from a trustworthy dealership like Patriot CDJR of Pryor is another key factor to consider. We are a local business that is committed to providing excellent service and giving back to our community. In this article, we'll show you the difference between used and certified pre-owned vehicles and why you should always buy from a trustworthy dealer like Patriot Pryor.
What Are Certified Pre-Owned Vehicles?
Certified pre-owned (CPO), vehicles are cars that were previously owned by another person or company. CPO cars typically are low milage and are anywhere from one to seven years old. CPOs are backed by the original manufacturer. They are subjected to a rigorous multi-point inspection before a dealer can put them out on the lot. They also typically come with an extended warranty from the original date of service.
Before they go to the lot, dealers like Patriot Pryor will inspect the vehicle and repair any damaged or worn parts. They also include a detailed report about the car's history that is provided to any customer that is interested in the vehicle. This report includes accident data, service history, type of use, and ownership history. This data helps customers find and select a high-quality car. When shopping for certified pre-owned vehicles, the first thing you should check is the accident data.
Next, check the ownership history and type of use. This details how many owners the car has had, what they used it for, and what its last reported mileage is. At Patriot of Pryor, we help our customers break down the data on used cars. This helps them make an educated decision about whether or not a particular car is right for them.
Benefits of Buying Certified Pre-Owned Vehicles
The biggest benefit of buying a CPO vehicle is the cost. They are significantly more affordable than new vehicles of the same make and model, which means that they are also cheaper to insure. Buying a CPO vehicle also means that you can select from various makes and model years. If you like a truck from 2018 better than the 2022 model, choosing CPO will let you get the exact make and model that you want.
Most certified pre-owned vehicles also still have a factory warranty, especially because manufacturers now offer extended warranties. Most standard warranties are three years, but many are based on mileage. CPO reports also list the service history of the vehicles they cover. This allows you to ensure that it has been properly maintained by its previous owners. At Patriot Pryor, we have a wide selection of certified pre-owned vehicles. Pay a visit to our dealership and let us help you save money and drive off in the car of your dreams.
Used Vehicles
CPO vehicles are typically more affordable than new cars. But used vehicles that aren't certified are even more budget friendly! If you're looking to save as much money as possible, used vehicles are a great choice. Used vehicles are more reliable now than they have ever been. Buying used also opens a wide range of options for you to choose from. You can also have a CarFax report done on a used vehicle if you want to know the details of its service and use.
Benefits of Buying Used Vehicles
There are many benefits when it comes to buying used cars. Firstly, your range of options increases when you opt for a used vehicle. When buying a new car, there is a limited variety available to you that will fit both your budget and needs. But when you're buying a used car, the added variables of mileage and age open a huge range of vehicles to you.
For example, if you have children and need a car with extra space, it could be difficult to find a large vehicle that is affordable, big enough, and with specs that you're comfortable with. Looking for a used SUV means that you can find one with the space you need at a price that lets you treat yourself to extra features like leather seats, a quality infotainment system, or a sportier trim.
Used cars also help you save on insurance. The main factor in determining how much insurance will cost is the value of the car. The cost of covering a brand-new car is significantly higher than the cost of covering a used one. Therefore, used car insurance is going to be affordable than getting insurance for a new car. At Patriot Pryor, we have a huge selection of used vehicles that can help you save money on both the initial purchase and monthly bills. We'll help you pick the car that's perfect for you.
Why You Should Buy from Patriot Pryor
Buying a used car from a trusted dealership like Patriot CDJR of Pryor offers a great degree of safety and reliability. We have hundreds of reviews online so you can see what real customers are saying about Patriot Pryor. There's no better way to understand exactly how we serve our community members than reading about their experiences in their own words.
As a dealership, we are committed to providing excellent service to our community. That's why we have monthly research articles on our website that you can use to learn about the vehicles that we sell and how to pick the right one for you. This allows any community member who is interested to learn in-depth about Chrysler, Dodge, Jeep, and Ram vehicles. This wealth of information helps our customers make the best possible purchasing decision for themselves and their families.
One of the many things that distinguish Patriot Pryor is our Patriot Pledge. All our new and pre-owned vehicles come with a lifetime limited powertrain warranty. They also come with ten years of 24/7 roadside assistance. That includes towing, flat tire change, battery replacement, and lockout assistance. We'll also deliver any fuel, oil, fluids, and water that you need to get back on the road. At Patriot Pryor, we do the work to ensure that all our customers drive off the lot in vehicles that will last them for years to come, we even offer financing to help you find a vehicle no matter what your credit may look like. Buying a used car with us is a safe and smart investment.
Brand Overviews
At Patriot Pryor, we specialize in Chryslers, Dodges, Jeeps, and Rams. All these brands share the same owner. That company is Fiat Chrysler Automobiles or FCA US. When shopping for used vehicles, it's important to know what style of cars each brand specializes in. This will help you determine which brand is right for your lifestyle.
Chrysler
Chrysler specializes in minivans and sedans. Used Chryslers are on more affordable than most brands and are a wise financial investment. Their cars have excellent overall ratings, with the Pacifica and Voyager leading the pack. Buying a used Chrysler brings cars with high-end models and accessories into a reasonable price range. If you're looking to get a hybrid minivan, the Pacifica Hybrid is an excellent choice. These cars help you save money on filling up at the pump but still pack plenty of power and storage space.
Dodge
Dodge is an iconic brand that specializes in sedans and SUVs that maximize power and style. The Challenger and Charger are muscle cars that grab lots of attention with their high-powered SRT and Hellcat variants. The Durango is a burly SUV that comes with an SRT option as well.
Dodge appeared in the top ten of the 2019 Consumer Reports Auto Reliability Survey, which looked at vehicles from model years 2010 to 2019. They also made a massive jump up in the Consumer Reports best vehicle rankings for 2020. Dodge has both an excellent reliability score and high owner satisfaction. If you're looking to get an eye-catching car at a great price, Dodge is a perfect choice.
Jeep
Jeep has the best reliability rating of all FCA brands. Jeep was started with the goal to build reliable, general-purpose vehicles for the military. That history has carried on into Jeep commercial models that prioritize reliability, durability, and longevity. They are built to tackle challenging terrain and harsh conditions.
This makes Jeep a perfect choice when shopping for a hardy vehicle that you can take off-road. Their SUVs are designed to survive the harshest and most challenging conditions. Jeeps are trustworthy and reliable vehicles that last for hundreds of thousands of miles.
RAM
RAM is the FCA brand that specializes in trucks. The popular RAM 1500 is one of the most upscale pickup trucks on the market today. That means that the price tag for a new one can be high, which is why many enthusiasts opt for a used one.
RAM trucks are known for their horsepower and towing capacity. If you need a hardy truck that can tow almost any load, RAM has you covered. RAM makes sturdy, reliable vehicles. They have great Consumer Report ratings including reliability and customer satisfaction.
Get Your Next Car from Patriot CDJR of Pryor
Choosing a used or certified pre-owned vehicle is a great investment that will serve you well for years to come. Buying a pre-owned vehicle also helps you save on insurance, puts premium accessories in a more reasonable price range, and costs significantly less than buying a new car.
When shopping for used vehicles, always chose a reputable, trustworthy dealership like Patriot Pryor. Check out our available inventory today and let us help you pick the best certified pre-owned or used vehicle for you.