The New 2021 Jeep Grand Cherokee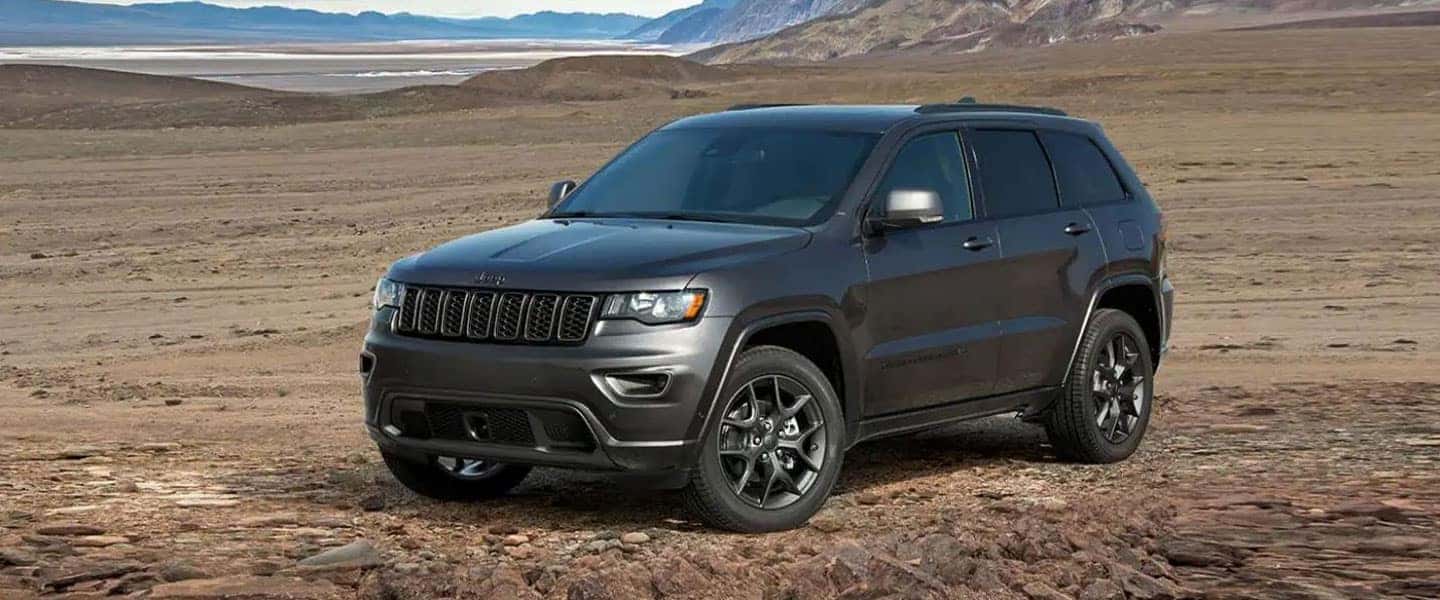 Are you looking for an SUV that will stand the test of time? Do you want a sports utility vehicle that can offer you high-quality technology, a trusted brand, and off-road capabilities? If so, then the new 2021 Jeep Grand Cherokee is the vehicle you're targeting. As one of the staple vehicles in its class, the Jeep Grand Cherokee delivers year after year. It focuses on delivering high performance and functionality, while also offering a comfortable cabin for its driver. See below for a thorough breakdown of the new 2021 Jeep Grand Cherokee by Patriot Chrysler Dodge Jeep RAM of Pryor.
High-Performing SUV
Just as you would expect with the Jeep brand, the new 2021 Jeep Grand Cherokee offers drivers many options for performance and comfort. The 2021 Grand Cherokee comes standard with a 3.6-liter V6 engine that has 295 horsepower. But in higher trim levels (as you'll see below), Jeep has embedded three other engines, such as a:
• 5.7-liter V8 with 360 horsepower
• 6.4-liter V8 with 470 horsepower
• supercharged 6.2-liter V8 with 707 horsepower
No matter how powerful you want your car to be, the new 2021 Jeep Grand Cherokee has you covered!
High-Quality Trim Level Options
For some of you out there, you want options. You want to be able to find a trim level that's perfect for your needs. Like Goldilocks, you want to find a car that fits your budget while offering the perfect amount of features that's "just right". The new 2021 Jeep Grand Cherokee certainly fits that bill, offering seven different trim levels to its interested buyers: Laredo, Limited, Trailhawk, Overland, Summit, SRT, and Trackhawk, in that order. Let's take a deeper dive at each!
Kicking things off, we have the base trim—the Laredo. It's a tremendous option that jampacks features inside and outside the car. For the exterior, the Laredo offers 18-inch wheels and the traditional front grill that Jeep followers adore. Inside, you can look forward to a 7-inch touchscreen, dual-zone auto climate control (rare in a base level trim), a six-speaker sound system, and Apple CarPlay/Android Auto connectivity. For safety features, the new 2021 Jeep Grand Cherokee Laredo grants you rear parking sensors, cross-traffic monitoring in the rear, and blind-spot monitoring as you drive.
Limited
When it comes to the Limited trim, we at Patriot CDJR of Pryor want you to envision it as the Laredo, with a few more bells and whistles. For example, the Limited adds to the Laredo with a sunroof overhead and auto-dimming mirrors to reduce glare. Inside, you will enjoy leather upholstery with a heated front seat (driver and passenger) and steering wheel, a 4G LTE hotspot, and an 8-inch touchscreen. You'll also enjoy the power liftgate and power-adjustable front seats that have a memory setting on the driver's side. The Limited is perfect for families that take long road trips, as well as the college kid that needs a reliable vehicle to get them to and from school. It really is the total package.
Trailhawk
If you follow Jeep closely enough, then you've heard of its Trailhawk trim levels before. Its focus is to provide all Jeep models with off-road capabilities. The new 2021 Jeep Grand Cherokee Trailhawk trim embraces that with exterior features such as all-terrain tires, skid plates underneath, tuned air suspension, and superior engine cooling technology. It also features an electronically controlled slip differential. Inside, you'll gain access to a leather/suede hybrid interior, which is better suited for activities related to your off-roading needs. It also has heated rear seats, front seats with venting technology, and a heightened four-wheel drive with all-terrain drive modes.
Overland
Think of the Overland as the brother or sister in the trim family that's focused on luxury. It takes the momentum of the Laredo and Limited by adding 20-inch wheels and Xenon headlights on the outside of the vehicle. Inside, the improvements are focused on the upholstery. It adds a heightened leather seating option, with a wood and leather steering wheel.
Summit
If you're looking for the most luxury for your purchase of the new 2021 Jeep Grand Cherokee, then the Summit might be the best fit. It has a sound system with nineteen speakers throughout the cabin and the highest-quality leather seating of any trim level, and chrome detailing on the outside of the car to make it shine a bit more. The Summit also offers incredible safety features for the driver, such as lane departure alerts, parallel parking assistance, adaptive cruise control (so helpful!), and forward-collision warnings.
SRT
Some of you might recognize the SRT (Street Racing and Technology) trim from other car manufacturers under the guise of Fiat Chrysler, such as Dodge. The SRT trim on the new 2021 Jeep Grand Cherokee offers drivers a tune-up in performance thanks to its V8 engine that has 470 horsepower. Owners of the 2021 Jeep Grand Cherokee SRT can also look forward to sportier features, such as sports-style front seats, adaptive suspension, and a more powerful braking system.
Trackhawk
Not to be confused with the Trailhawk trim, the Trackhawk trim (as its name implies) is focused on giving the new 2021 Jeep Grand Cherokee as sporty an aesthetic and performance as possible.
It gives drivers a V8 engine with 707 horsepower and a powerful braking system that can keep up with all those ponies. It also has a higher-performing suspension and eight-speed transmission. For aesthetic benefits, you'll enjoy the tough-looking black aluminum 20-inch wheels and black trimming that runs throughout the body.
Invest in the New 2021 Jeep Grand Cherokee Today
Now that you have seen an in-depth guide on the new 2021 Jeep Grand Cherokee and all its trim levels that it offers, it's time to schedule a test drive! If you have any other questions, please be sure to reach out to us at Patriot CDJR of Pryor via our contact us page and we will be happy to assist you further.